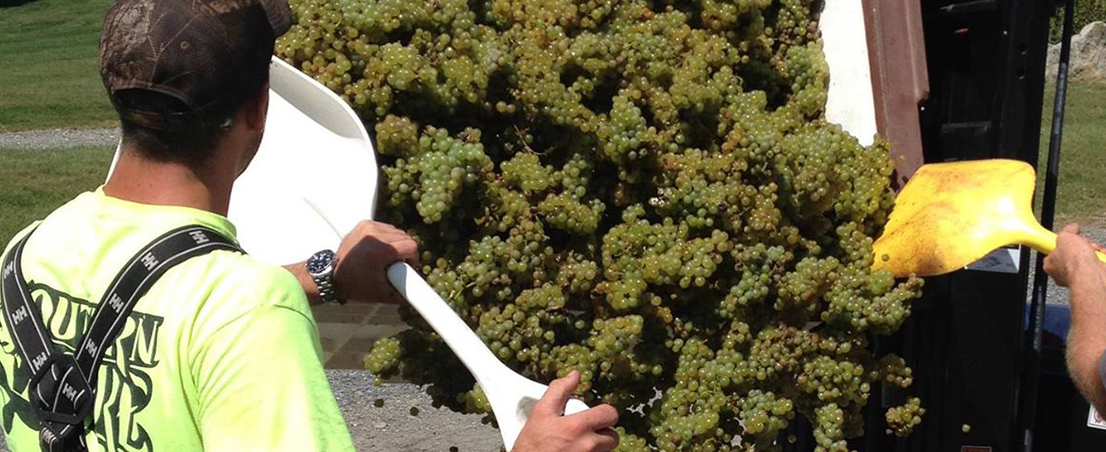 building a sustainable future
Our vineyard philosophy is one of simple, sustainable agriculture. The vineyards are carefully managed to preserve the good earth that nourishes them. The vineyard and gardens have been sustainably farmed since 2000 when they came under new ownership and direction. The goal of sustainability is to avoid depleting the long-term health of the land and environment for short-term gain. We believe this is the only environmentally responsible choice. It requires ingenuity, dedication and the curiosity to find alternate solutions to the ongoing issues of farming a challenged and diverse wine estate like Alba Vineyard. We have learned that is it indeed possible, as well as economically feasible. Simply put, sustainable wine growing is a quality conscious, socially responsible, and environmentally sound approach to farming. In practice, sustainable wine growing focuses on encouraging natural processes that promote soil health, such as erosion control, native cover crops, composting and intense canopy management. In addition, it promotes positive plant-soil interactions and emphasizes a concerted reduction in the use of chemicals and pesticides.
Our labor-intensive system of canopy management includes leaf, shoot and cluster removal as well as shoot positioning. The main reason for canopy management is to regulate fruit exposure to obtain optimal flavors and color and, therefore, better wine. Smart canopy management also helps us limit the use of fungicides through better light penetration and air movement in the canopy.

Alba creates its own compost from byproducts of the winemaking process. Pumice seeds, skins, and stems left over after crush are composted over the winter and eventually returned to the vineyard soil as viable fertilizer and organic matter.

With over a decade of growth, the vines have lost their youthful exuberance and have developed into a balanced vineyard that needs little manipulation to produce low yields and concentrated flavors. The hillside rock-choked limestone soil often goes no deeper than 18 inches. The quick runoff and lack of plant nutrients, the struggling vines produce clusters with small intensely flavored berries that translate into aromatic and complex wines.
Stewards of the land
The vineyard is located among the pastoral, rolling hills of the Warren Hills viticultural area; nestled on the hillside of a sheltered valley where the Musconetcong and Delaware Rivers meet. Our 93-acre property sits on a sunny, broad south facing slope that enjoys a regular breeze up the valley. Facing southward along the lower elevation of the Musconetcong hillside, Alba Vineyard is ideally situated to capture early morning sunlight. Late in the day, when sunlight is more intense, the upper elevations of the hillside provides shade for the vineyard, allowing the grapes a late afternoon respite resulting in a growing season where the grapes reach optimal ripeness. The orientation of the land, rolling gently along the Musconetcong River valley before rising sharply against the southern sloping hillsides allows textbook drainage, creating the perfect amount of vine stress to yield highly concentrated fruit.